RSS Graphic Under Creative Commons License
In March, when the RSS Advisory Board wanted to illustrate why web publishers should support the common feed icon, we put together a graphic showing the ways RSS and Atom feeds have been identified on the web.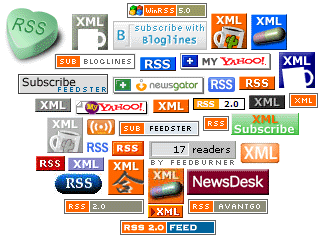 After receiving several media requests to use this graphic in publications, we are releasing it under the terms of the Creative Commons Attribution/Share Alike license. For publications that can't use a Creative Commons license, send requests in email.